As the war in Ukraine affects the entire planet, many are looking for ways to help.
One of them is to support local artisans, and the Etsy platform makes it easy.
The situation in Ukraine is critical and many people need money for food and shelter.
Thanks to Etsy, one can make a direct donation to Ukrainians by purchasing digital art. Why digital? Because the people of Ukraine do not have access to postal and delivery systems at this time.
To find them on Etsy, search for digital files. Then, in the filters, select Ukraine as the country of origin.
Etsy has decided to remove all added fees for artisans from Ukraine. This way, if you buy a piece from the country, all of your money will go directly to the artisan.
Here are 15 Ukrainian artisans to support right now :
1. Sasha's Quilts 
This artist offers patterns for quilts. The swallow is a symbol of home protection. Beautiful result!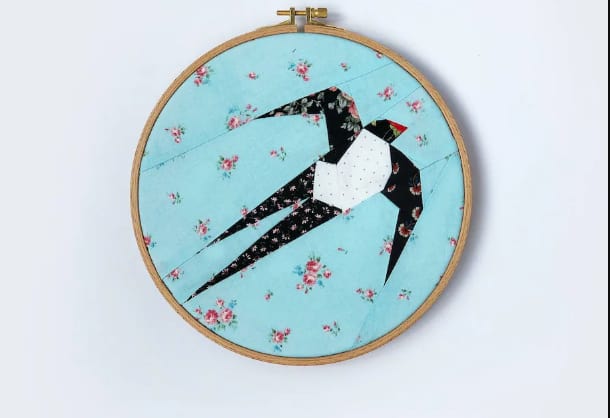 Image Courtesy of Etsy
 Swallow Quilt Pattern, $6.54
2. Art Dialog 
Here, we are offered printed versions of this talented artist's drawings of flowers and other plants.
Courtesy Image
 Aster Flower SketchDrawing of Aster Flower, $3.92
3. Galka Shop Art 
The artist Mary Galka sells several colourful and trendy prints that will bring a touch of vivacity to your decor.
Image Courtesy of Etsy
 Matisse Blue Nude Art Print, $3.66
4. Oh My Stitches Shop 
For embroidery patterns, this artisan has several, each one cuter than the next! We have a soft spot for this quartet of dinosaurs.
Image Courtesy of Etsy
 Set of 4 Dinosaurs Cross Stitch, $13.27
5. Stylish Art Prints 
Anna Odessa, the woman behind this shop, offers an almost limitless amount of different maps, some retro looking and some modern looking, from all over the world.
Image Courtesy of Etsy
Printable Custom City Map, $7.06
6. Tiny Star Prints  
This store has wall art pieces perfect for a baby or kid's room.
Image Courtesy of Etsy
 Hedgehog Art Print, $3.27
7. Art By Chetverikova  
Botanical designs will complement many decorations, and these are particularly pretty.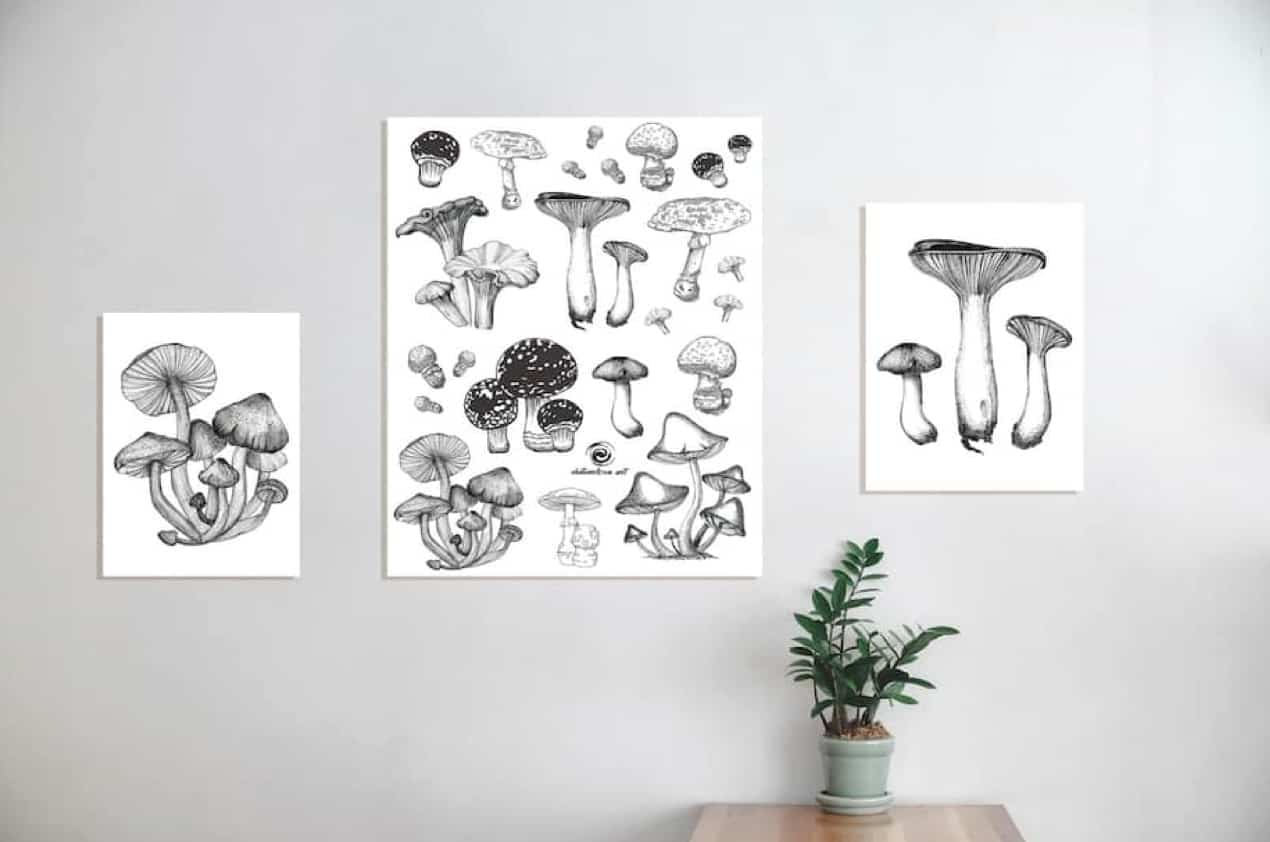 Image Courtesy of Etsy
Trio Poster Set of Mushroom Designs, $7.71
8. Volkosana  
This artist offers several different designs, all very colourful. Also, many of them include a funny or inspiring message.
Image Courtesy of Etsy
Shine Bright Like A Rainbow, $3.27
9. Calligraphy By Ann Y  
The artist behind this store sells both watercolours and calligraphy messages.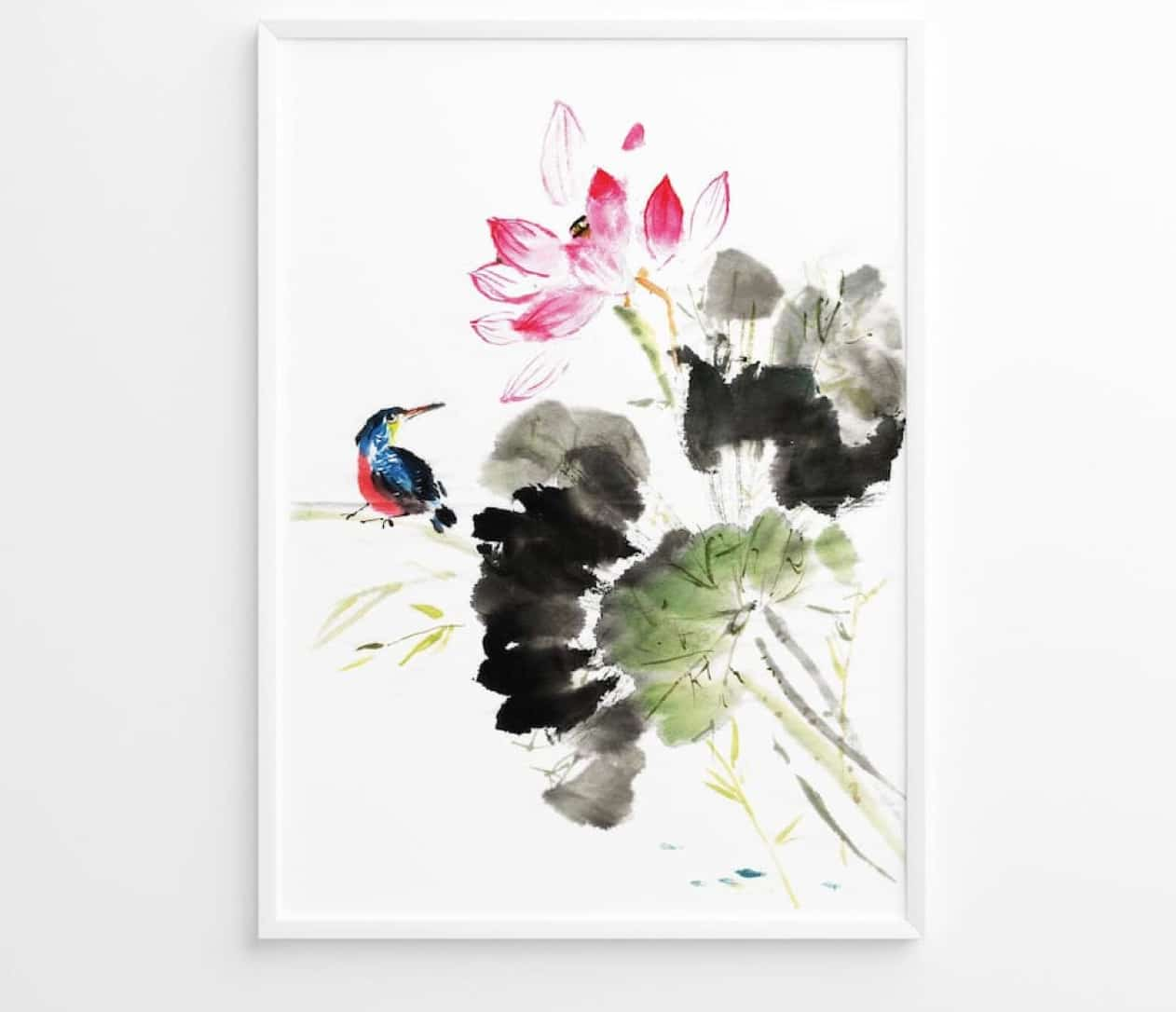 Image Courtesy of Etsy
 Bird on Lotus Watercolour $6.54
10. Vintage Art Museum  
If you like retro designs, this store is sure to have a sketch you'll like; the options are numerous.
Image Courtesy of Etsy
 Vintage Botanical Flower Print Duo $13.08
11. Prints Land Shop  
This store is full of drawings, each one more trendy than the other. From astrology, tarot, stars and planets to sleek mid-century modern designs.
Image Courtesy of Etsy
 Snake Art Print, $6.25
12. Tania Yu Art Boutique  
The soothing watercolours created by Tania Yu are so pretty you'll want to hang them up all over your house!
Image Courtesy of Etsy
 Printable Eucalyptus Watercolour Art, $6.38
13. Merite Watercolour  
This other watercolour artist specializes in still life, but also pretty village and country house scenes.
Image Courtesy of Etsy
 Ukraine Kyiv Wall Art, $6.54
14. Pattern 4 Craft  
If crocheting isn't already one of your favourite hobbies, it will be with these cute patterns.
Image Courtesy of Etsy
 Crochet Pumpkin Pattern, $4.97
15. Artliciousness  
For minimalist and trendy prints, we turn to this store that offers several different and beautiful patterns.
Image Courtesy of Etsy
Ukraine Digital Set of 2 Mid-Century Modern Abstract Flower, $25.52
Article source: www.styleathome.com